The Other Side Of Truth



We live in a world of open information, but is it all correct? Since the beginning of Russia's full-scale invasion, more and more fakes have been appearing online. War is a confrontation not only of weapons, but also of truth.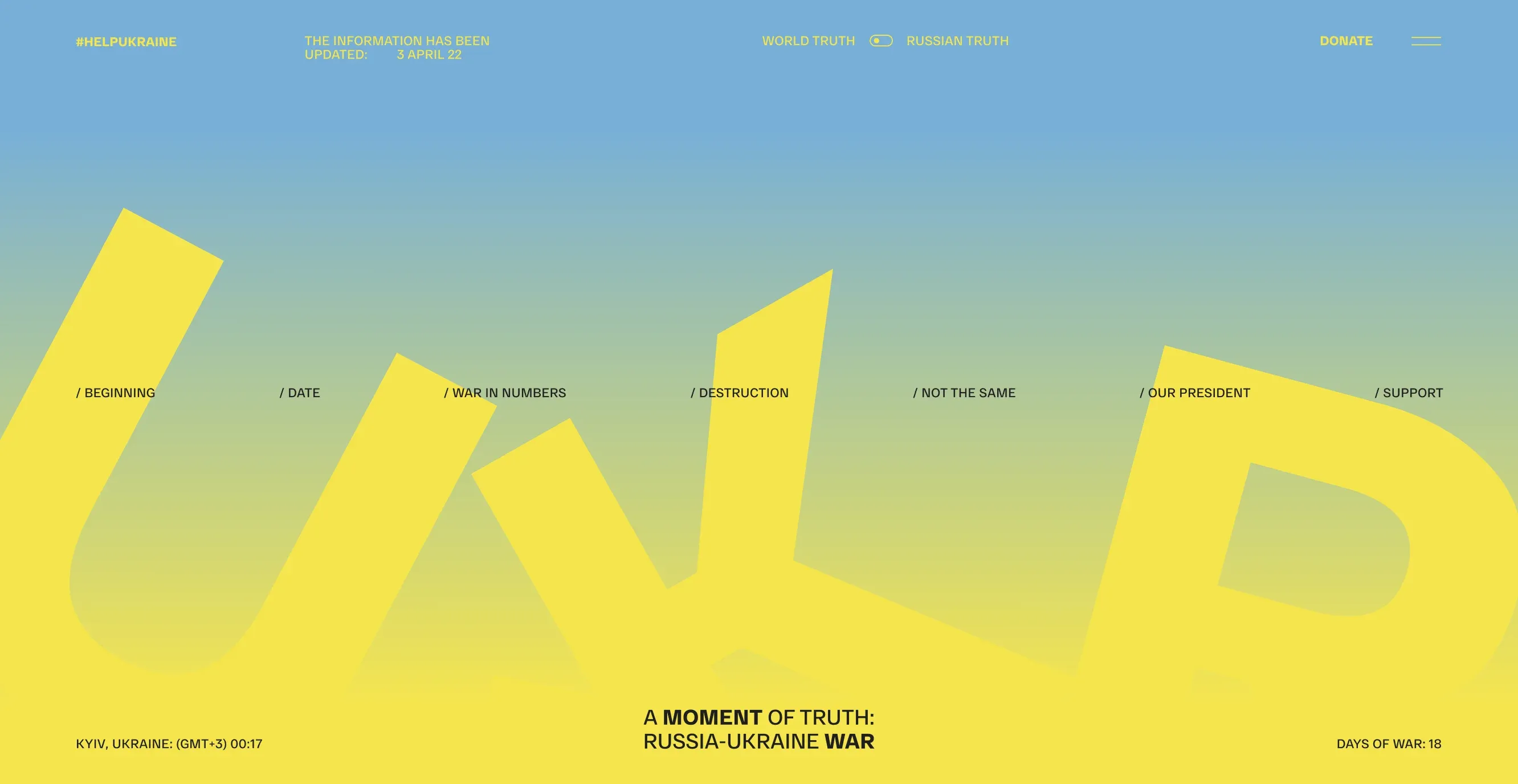 Yes, Seriously!
Design Under Shelling
A Moment of Truth
How to show 2 realities: the difference between Russia and Ukraine? We decided to create a special button: the transition to one truth or another. From the one presented by the world society to the one broadcast by the aggressor country - the Russian Federation. This allows you to see in detail comparison of the people's struggle against the occupiers and the silent behavior of Russian citizens who are "out of politics."

The first interactive point is the disappearing messages. Each version has its own, showing people's attitudes to what is going on. You can flush out the messages, but the next ones will appear again instead.

We framed the section with civilian casualties as bullet holes. The constantly shifting footage of the devastation makes clear the extent of the tragedy. You can even flip through the magazines that have expressed opinions about this insane war.

We are proud that more and more users visit the site every day. We see people from all over the world who are concerned about the war in Ukraine. The truth always wins!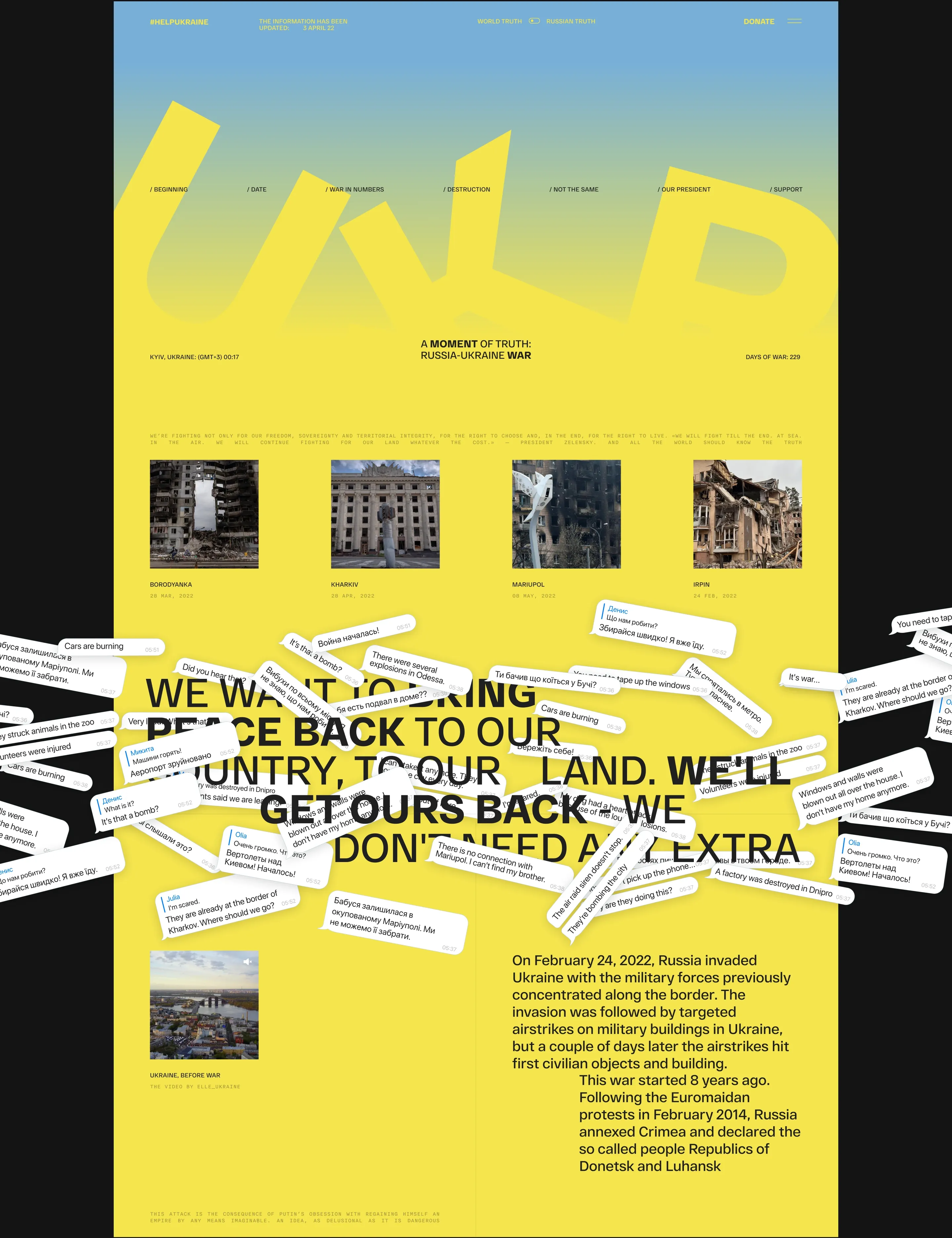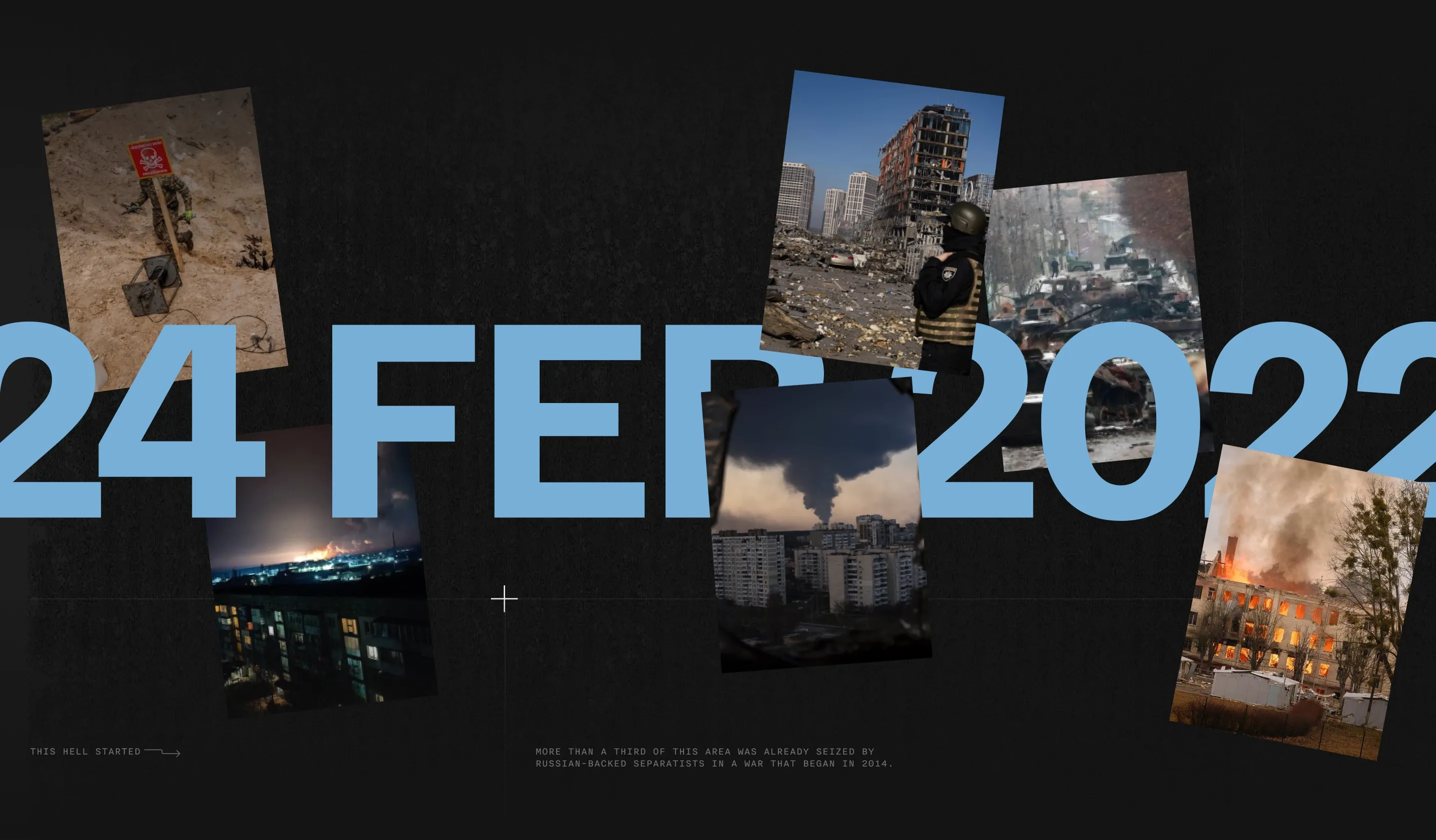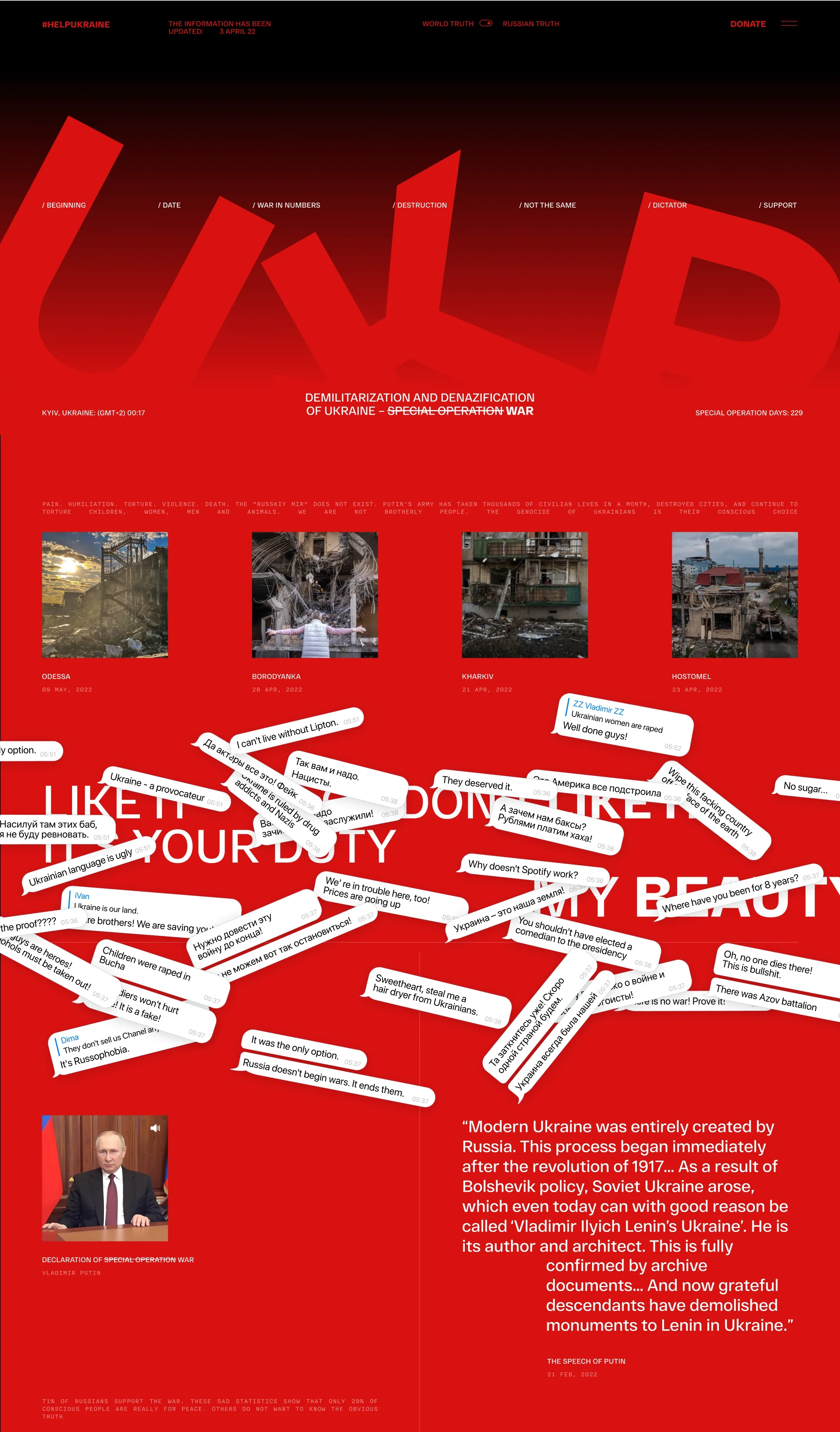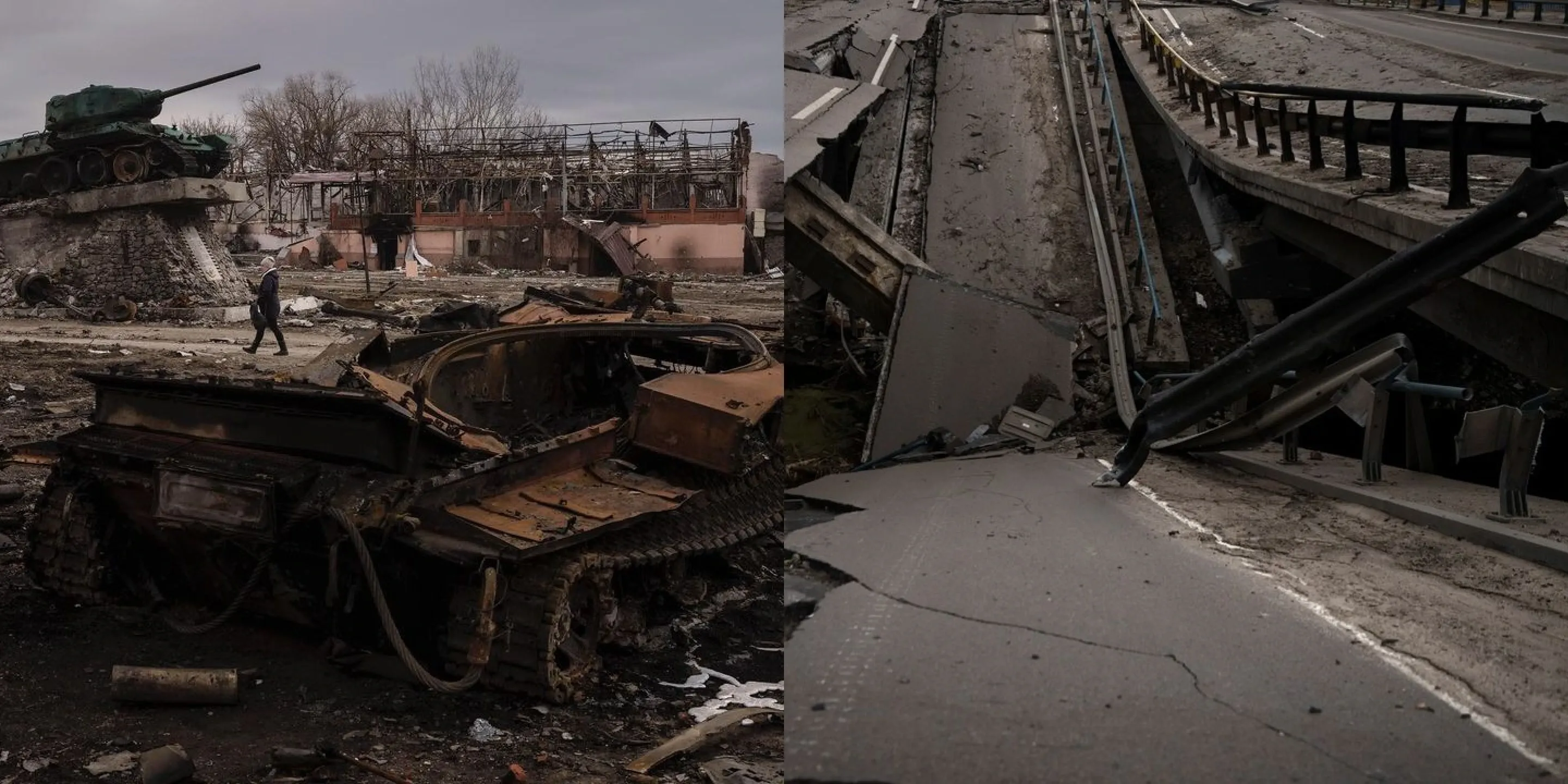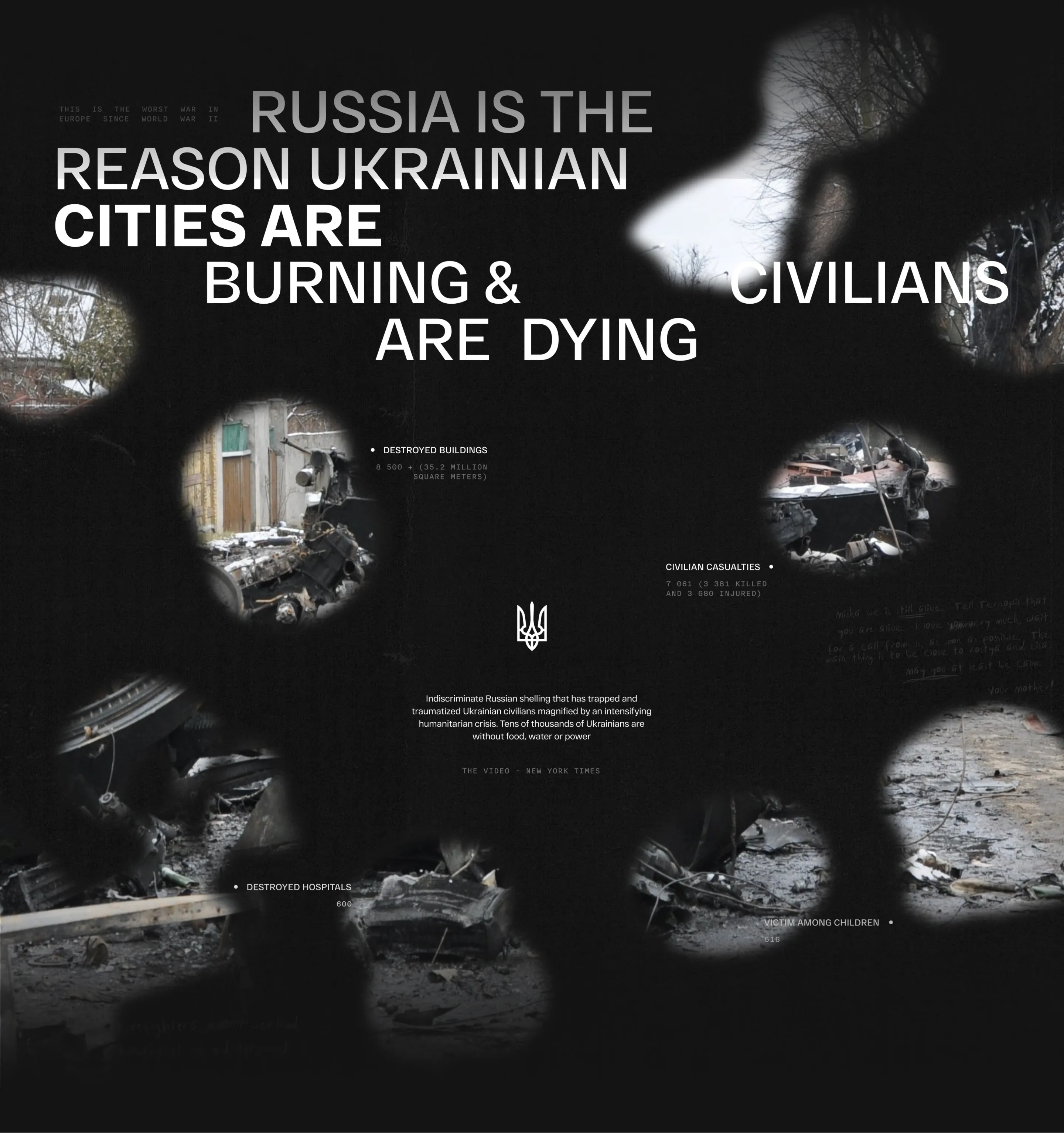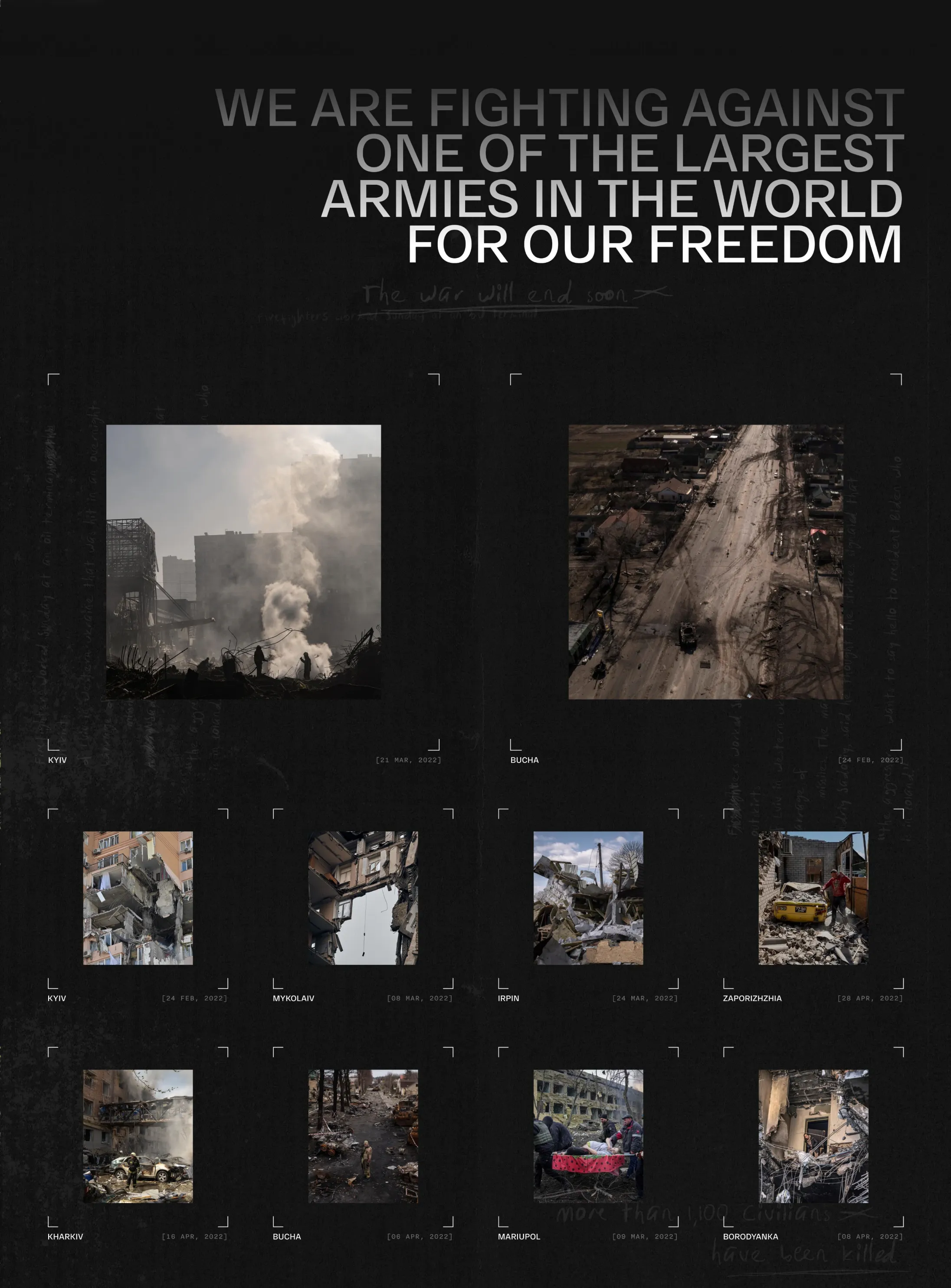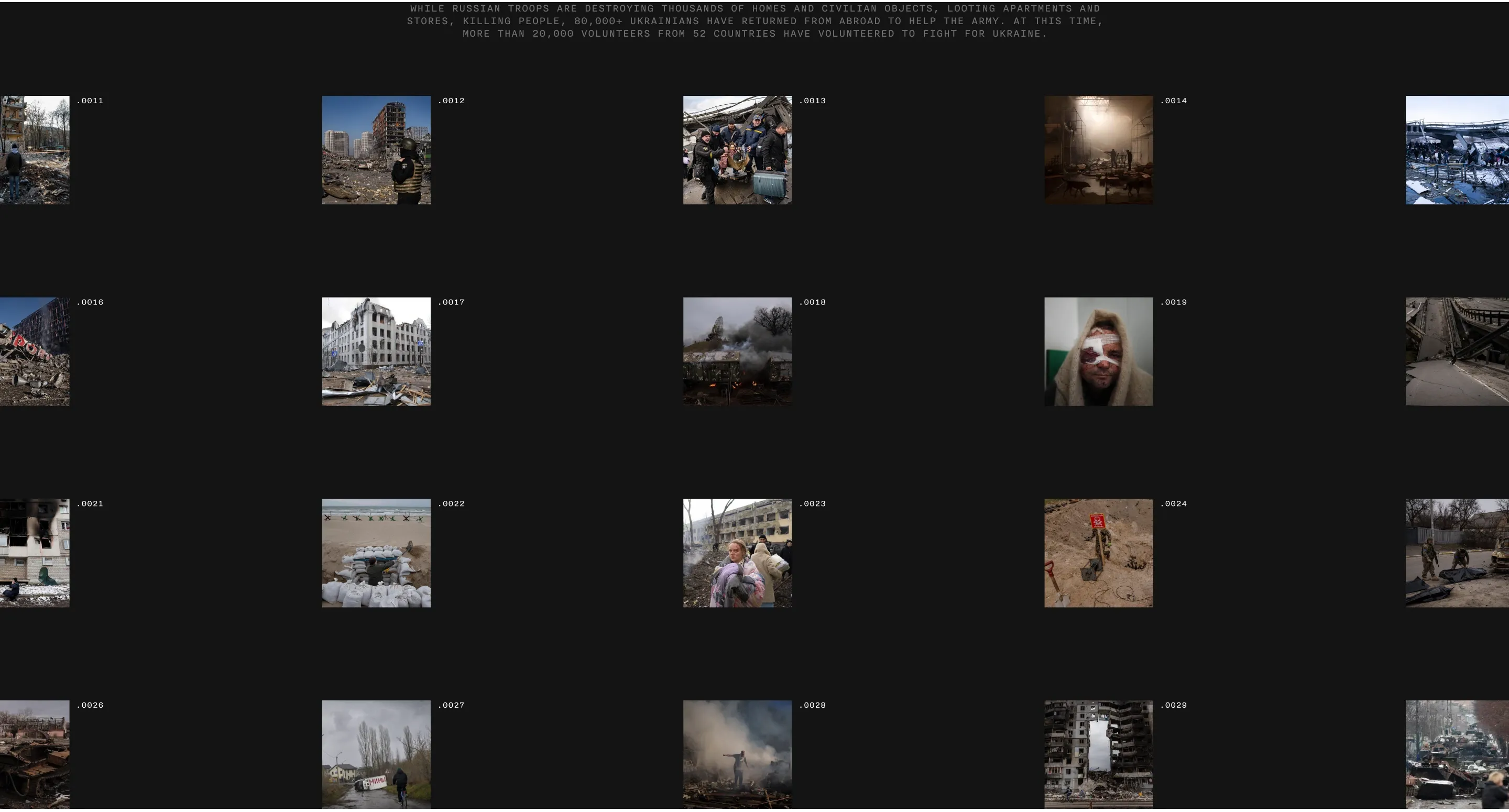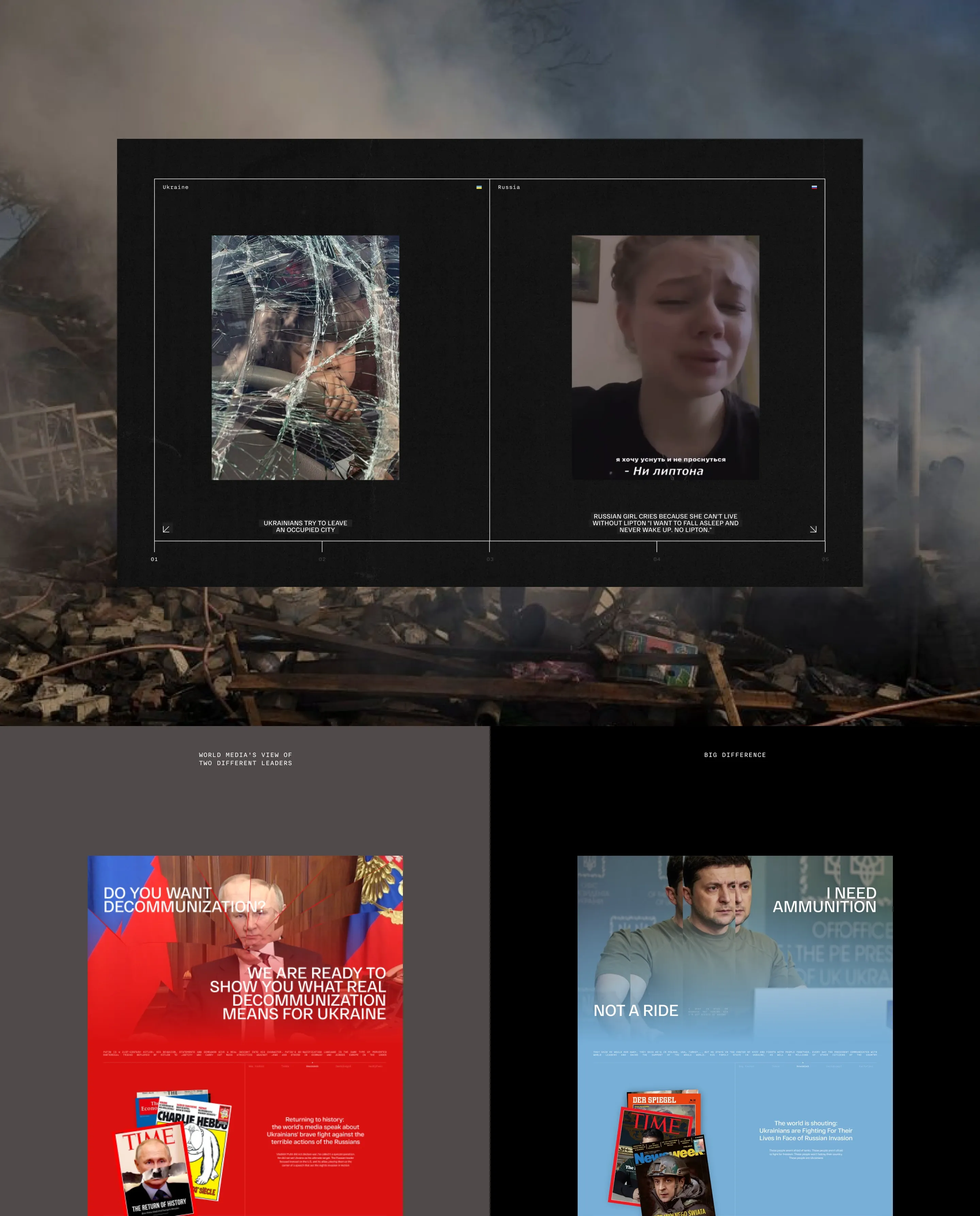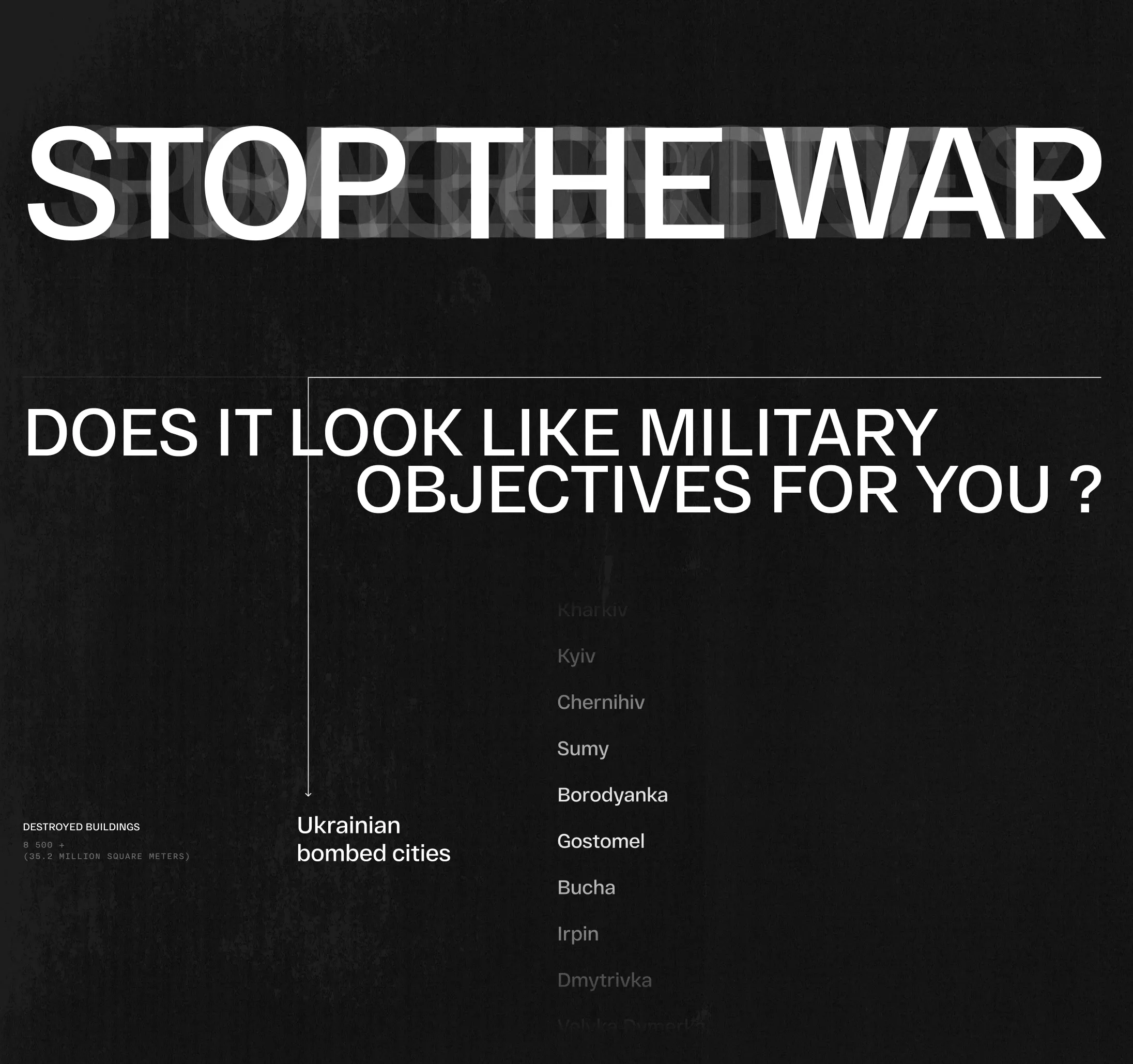 – Mobile View – Mobile View – Mobile View – Mobile View – Mobile View – Mobile View – Mobile View – Mobile View – Mobile View – Mobile View – Mobile View – Mobile View – Mobile View – Mobile View – Mobile View – Mobile View – Mobile View – Mobile View – Mobile View – Mobile View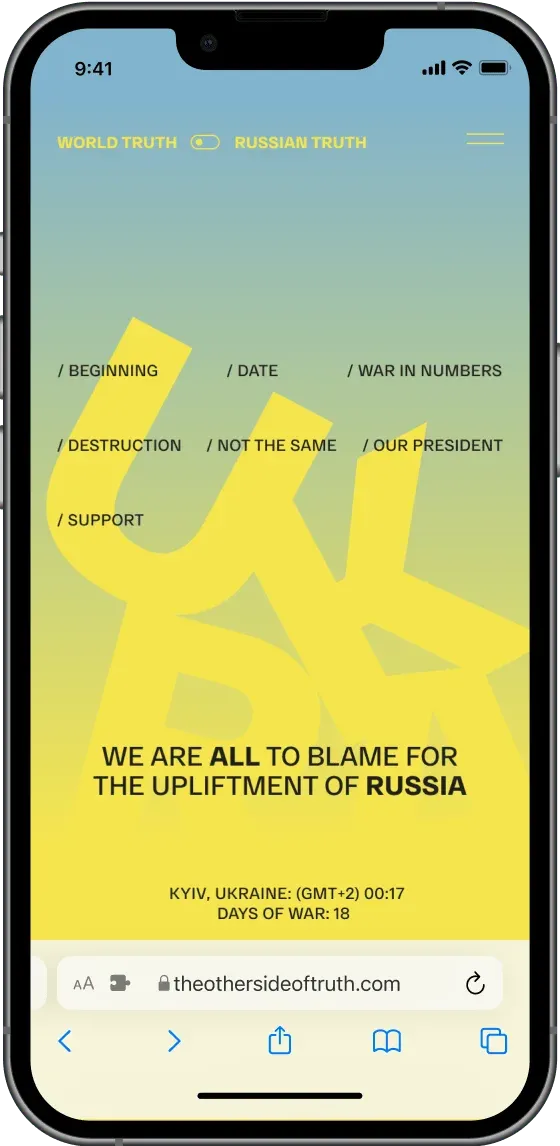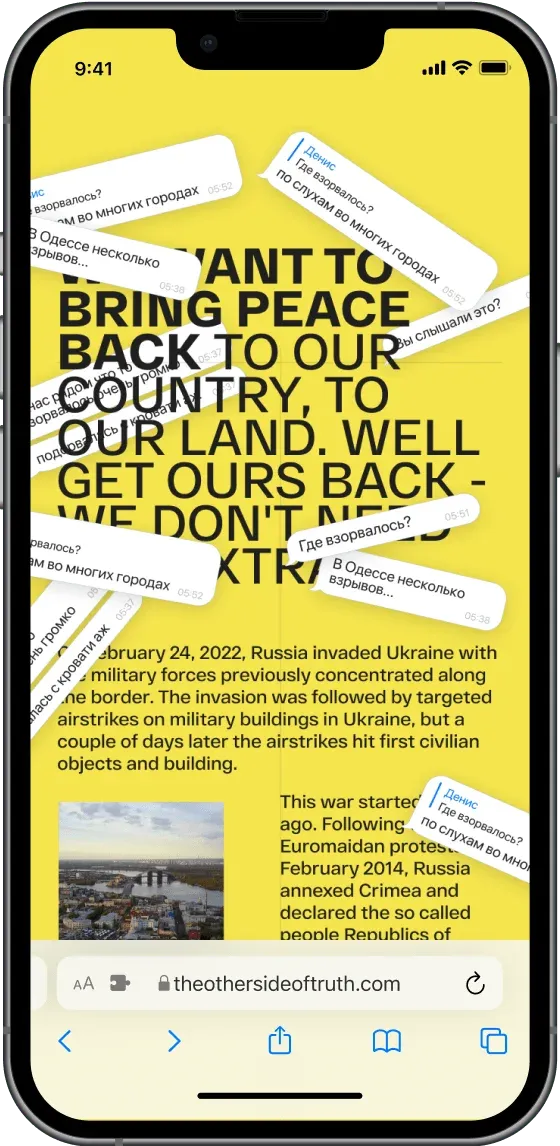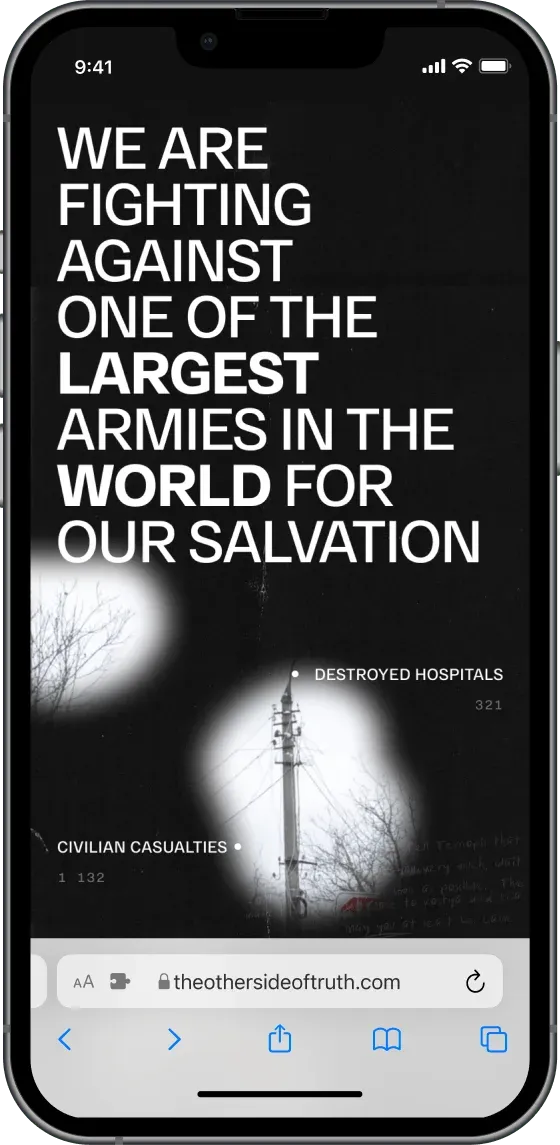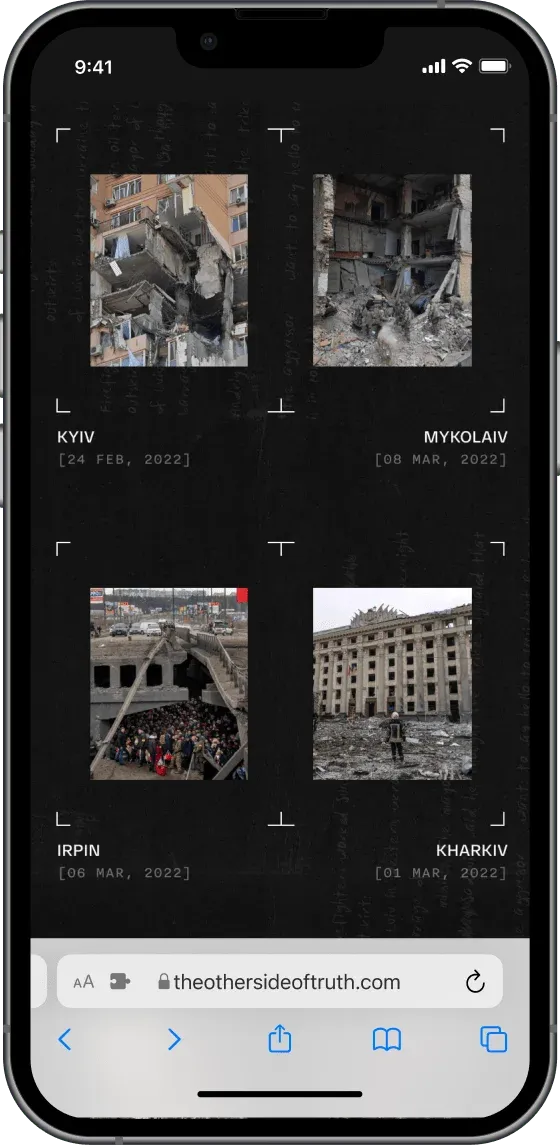 We left the last paragraph for the most advanced. Let's talk about the software, internal technologies, and programming languages used to create the site.

We chose Nuxt.js based on the Vue Framework. It is a framework for creating Vue.js applications. Vue.js integrates easily into projects that use other JavaScript libraries. It can function as a web framework for developing one-page applications in a reactive style.

Nuxt.js is a JavaScript library based on Vue.js. We use Nuxt in most of our projects because it makes website pages load faster in the browser. One of the main differences of our agency's websites from others is interesting animations. We pay much attention to their creation and softness of work. Nuxt copes with this task much better than other programs. It makes animation smooth and easy, that's why we prefer it for many years.