PlayHunt
Playhunt - online service for friendly one-way video interviews and job search. The main goal of this service is to optimize HR processes and help candidates reveal their best qualities through a video survey.
Brand Identity + Website Development →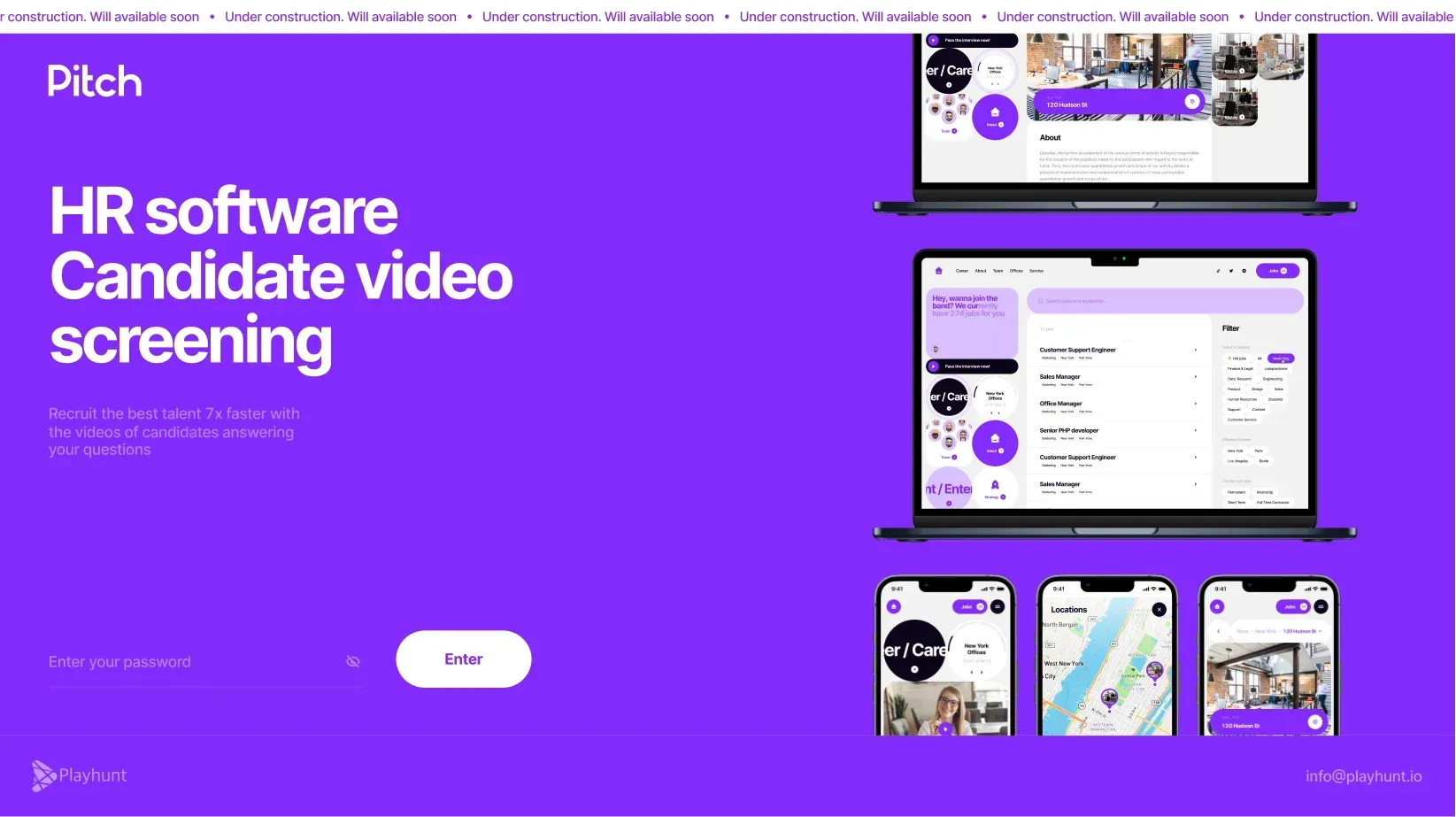 Yes, Seriously!
Let's talk
about benefits
Convenient user interface of the personal account and personalized job search with vacancy filtering by location, category, and job type. This allows finding the perfect job that matches preferences and professional skills. For employers, there is a convenient feature to view video interviews of candidates, which significantly reduces the time and effort spent on preliminary interviews.
Recruitment funnel for efficient hiring, enabling employers to track and manage candidates' progress at each stage of the hiring process. This greatly optimizes the personnel selection process, helps focus on the most promising candidates, and enhances the overall efficiency of the entire hiring process.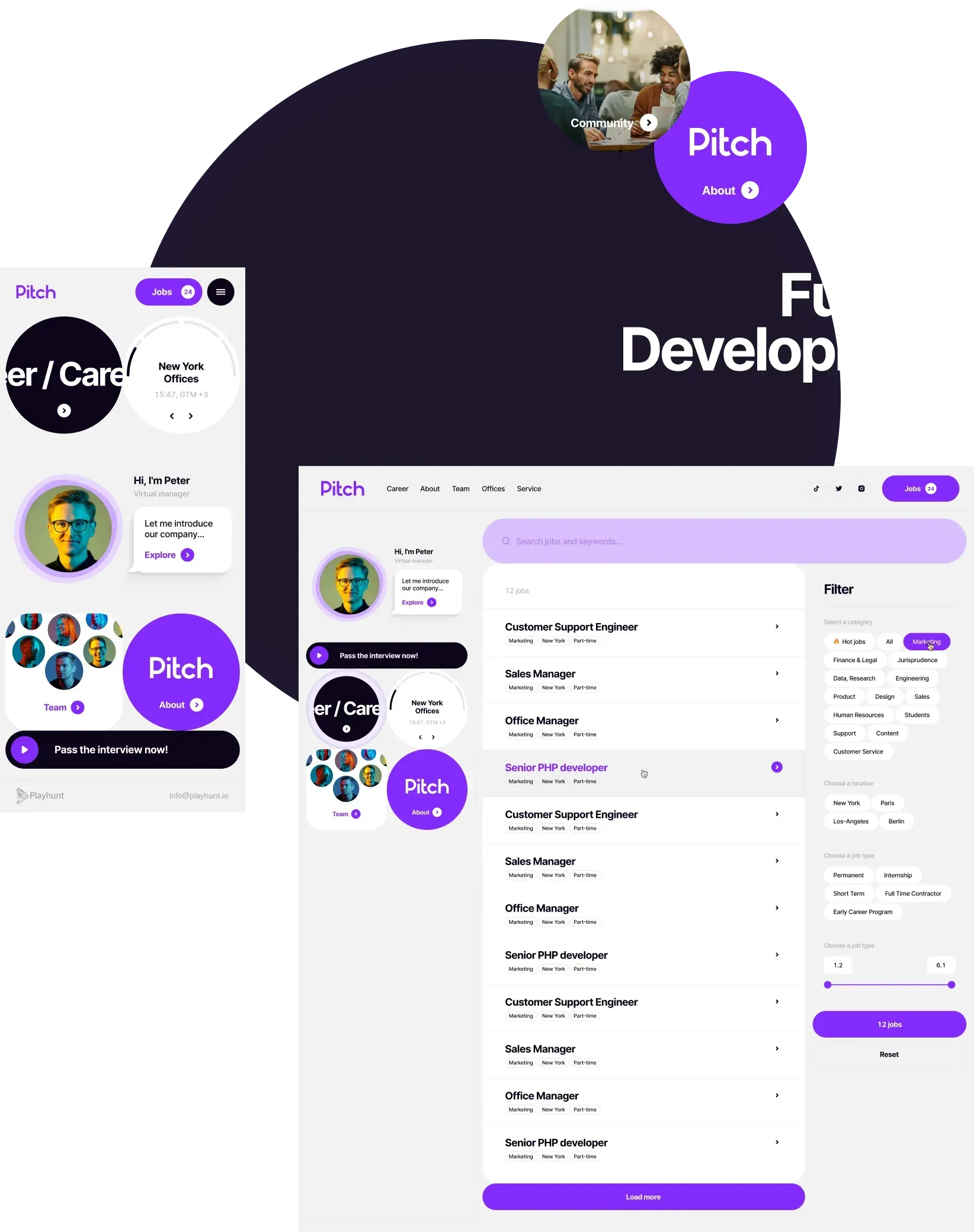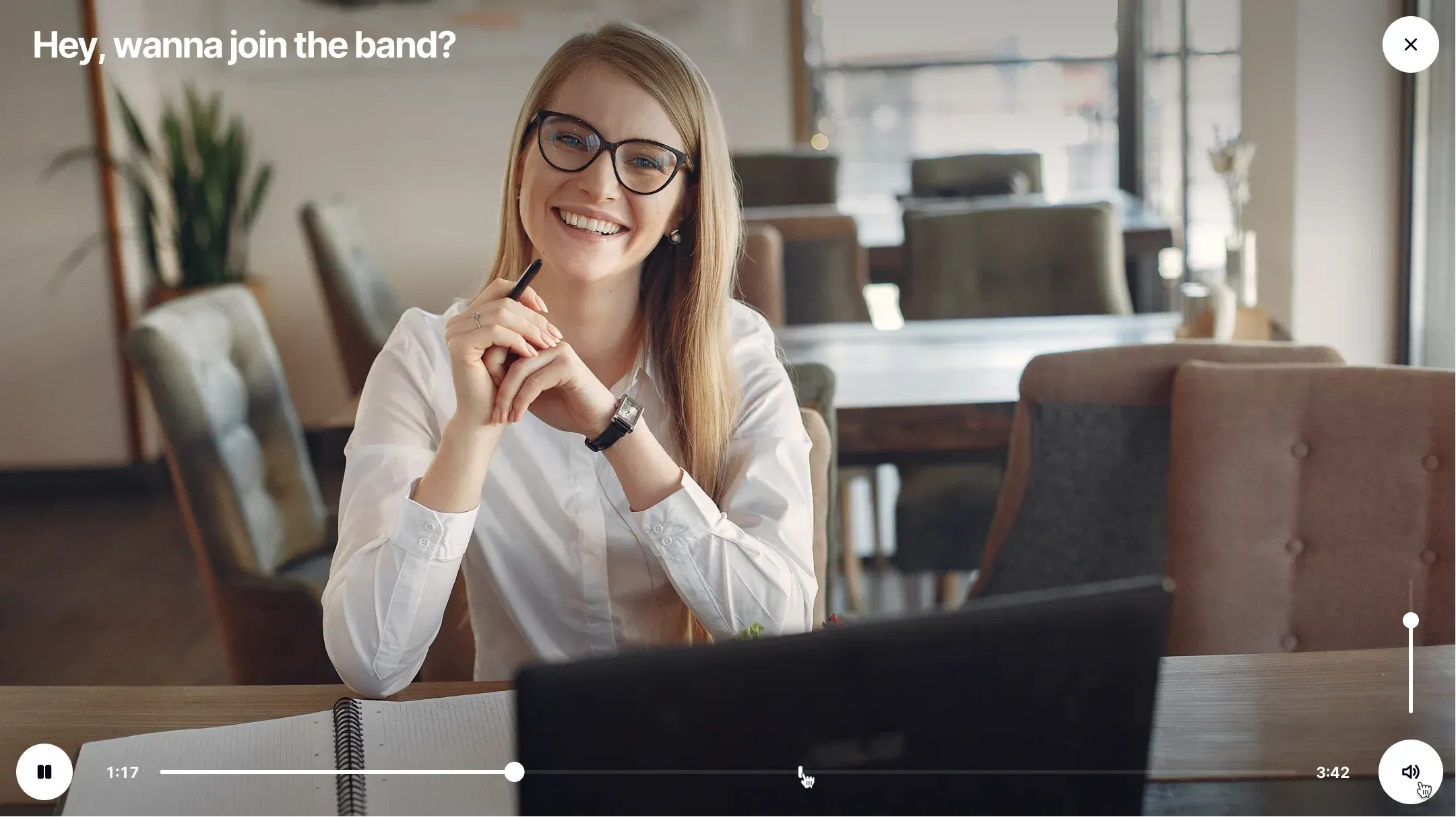 Offices – Offices – Offices – Offices – Offices – Offices – Offices – Offices – Offices – Offices – Offices – Offices – Offices – Offices – Offices – Offices – Offices – Offices – Offices – Offices –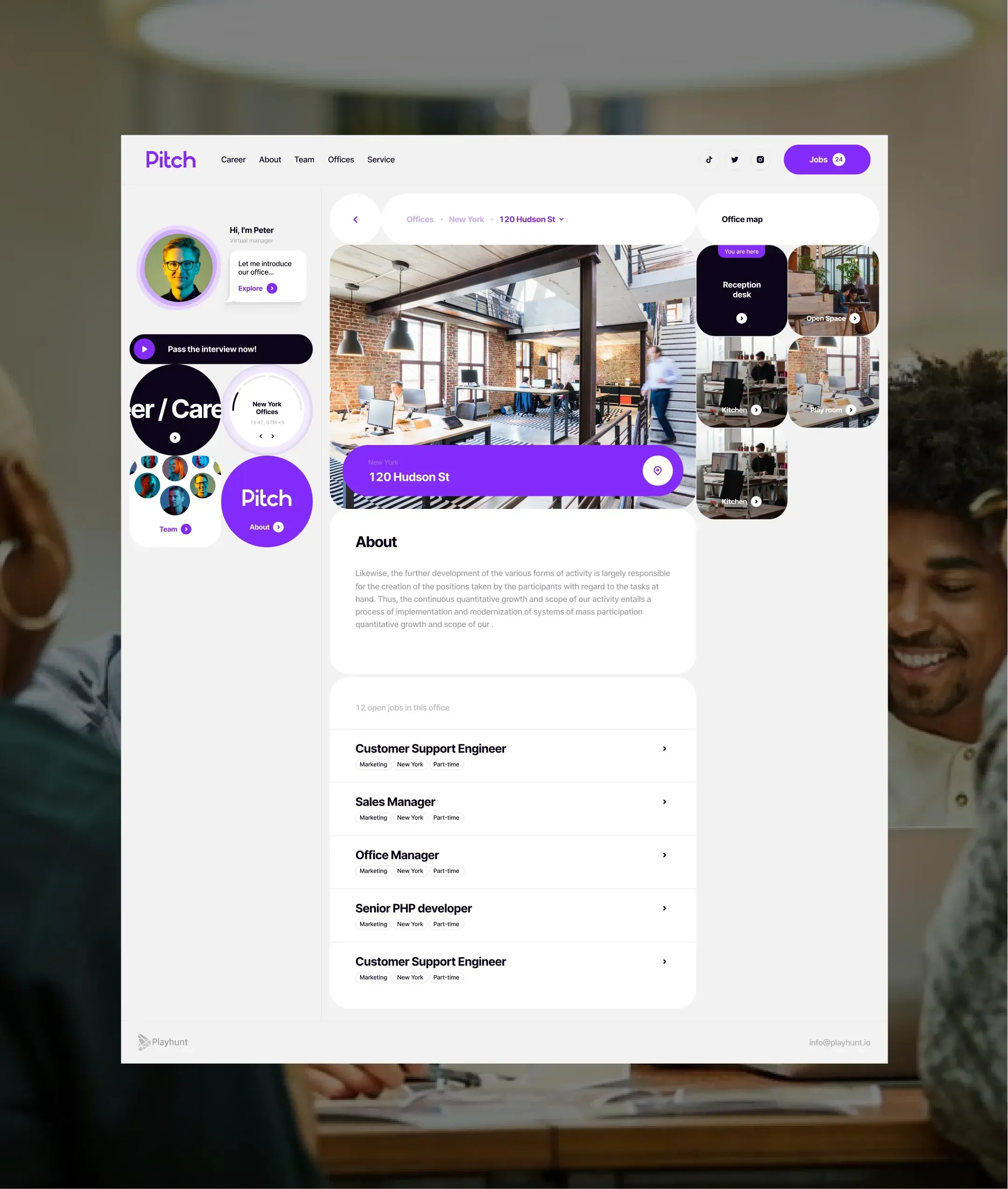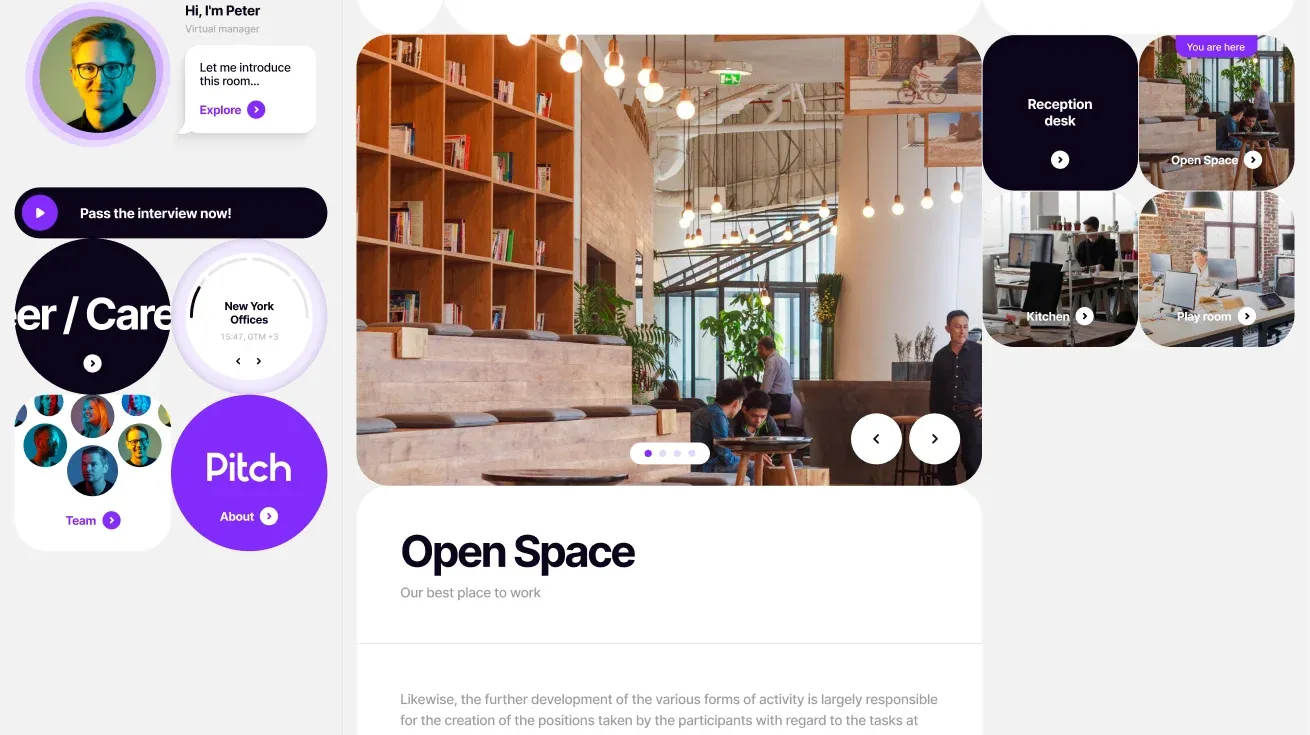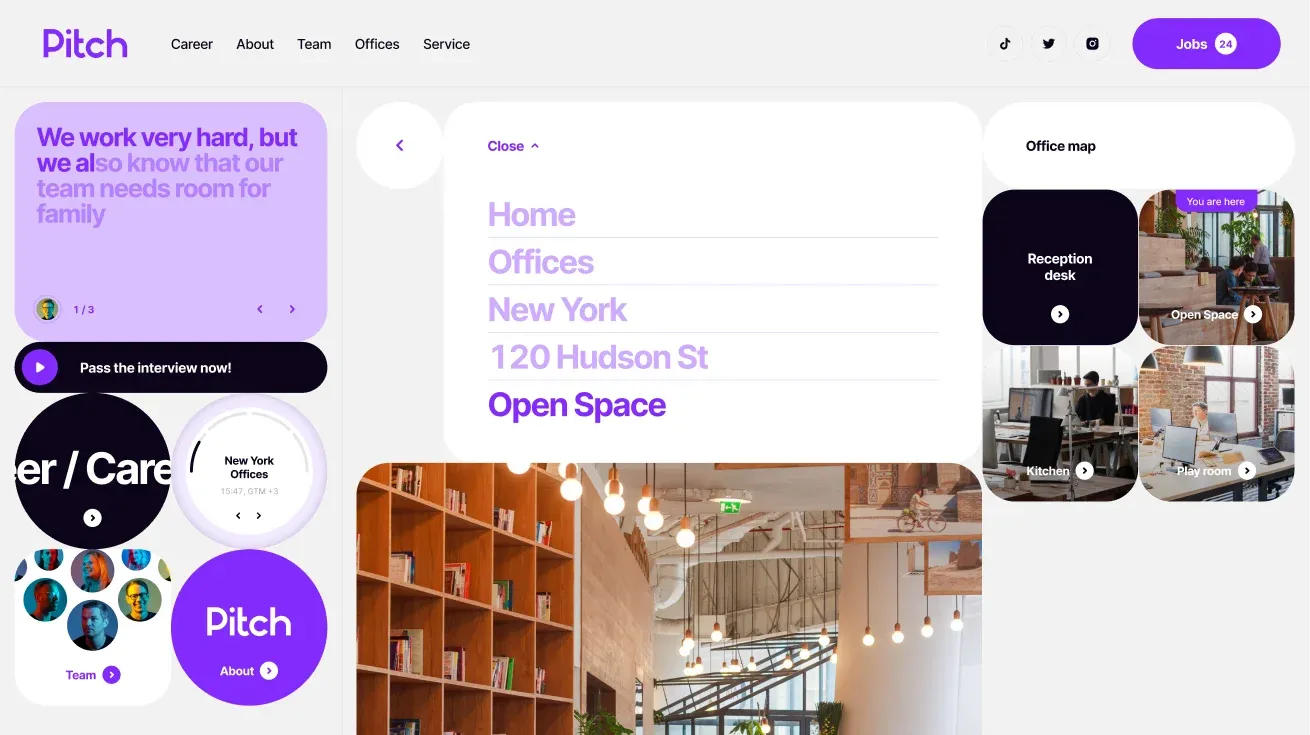 Mobile view – Mobile view – Mobile view – Mobile view – Mobile view – Mobile view – Mobile view – Mobile view – Mobile view – Mobile view – Mobile view – Mobile view – Mobile view – Mobile view – Mobile view – Mobile view – Mobile view – Mobile view – Mobile view – Mobile view –