HLE
HLE is an American production and media company. It creates opportunities for the storytellers, trendsetters, and creatives of all types who are looking to get their message amplified.
Website Development + Visual Content →
Yes, Seriously!
The result
you dreamed about
As soon as the user enters the website he sees the 3d television. Hoveling manager allows you to move it as well as change the light mood. It is also possible to add the sound to make a background atmosphere.
Scroll down animation is developed in the way of increasing the 3d model TV. It increased up to the moment while the website became a part of the TV's screen. This mechanism allows the user to be involved and elevate content consumption.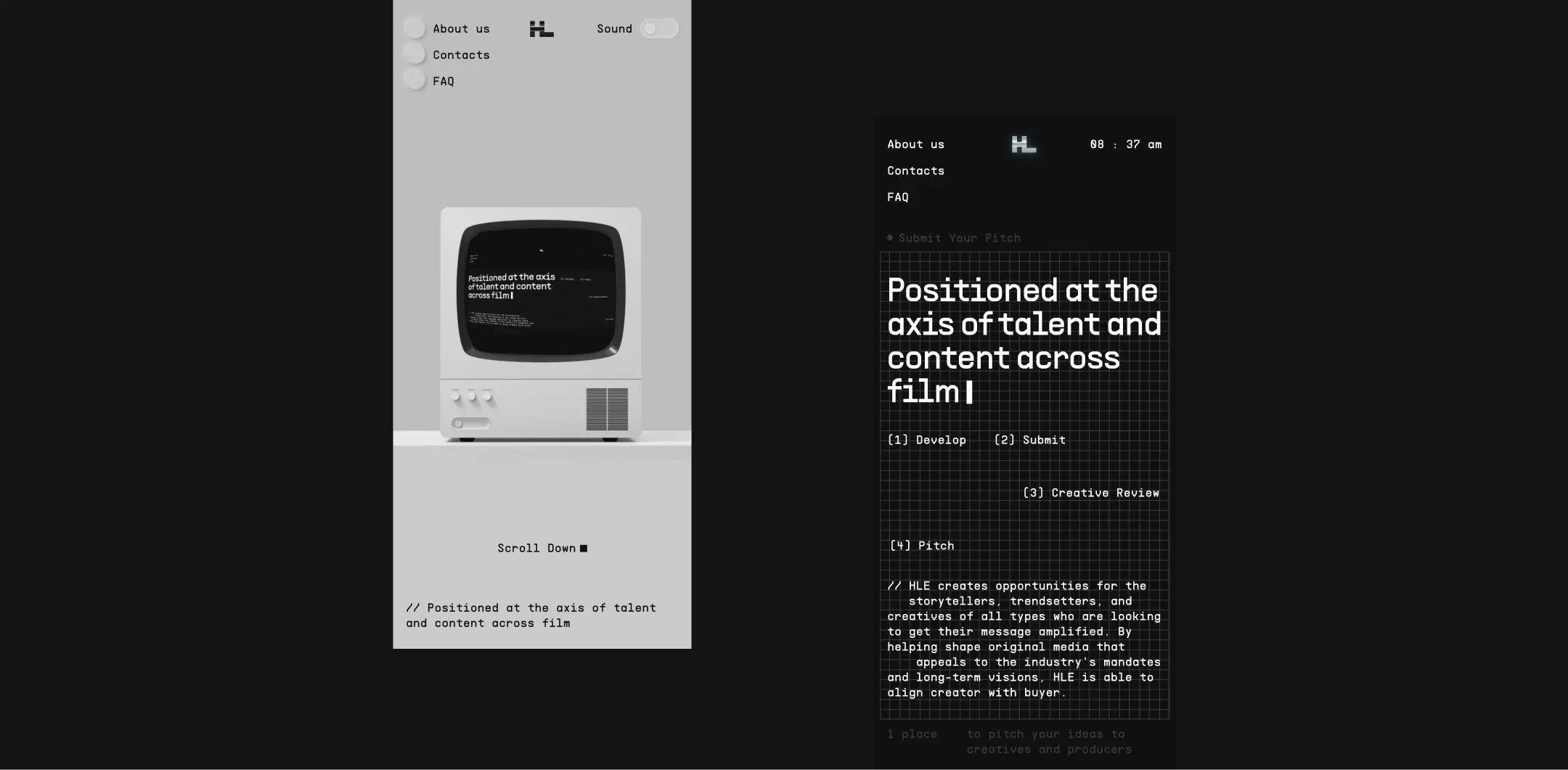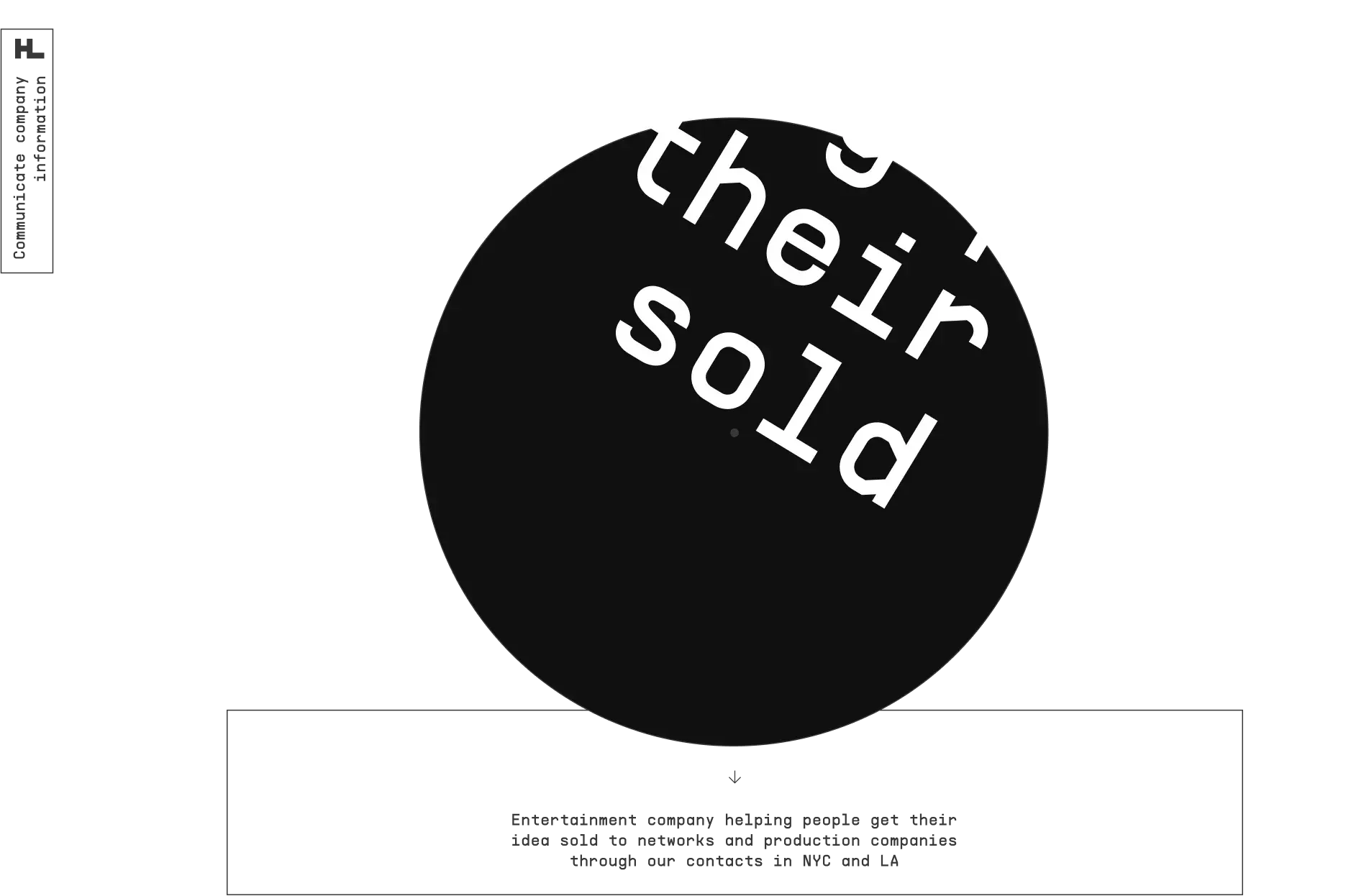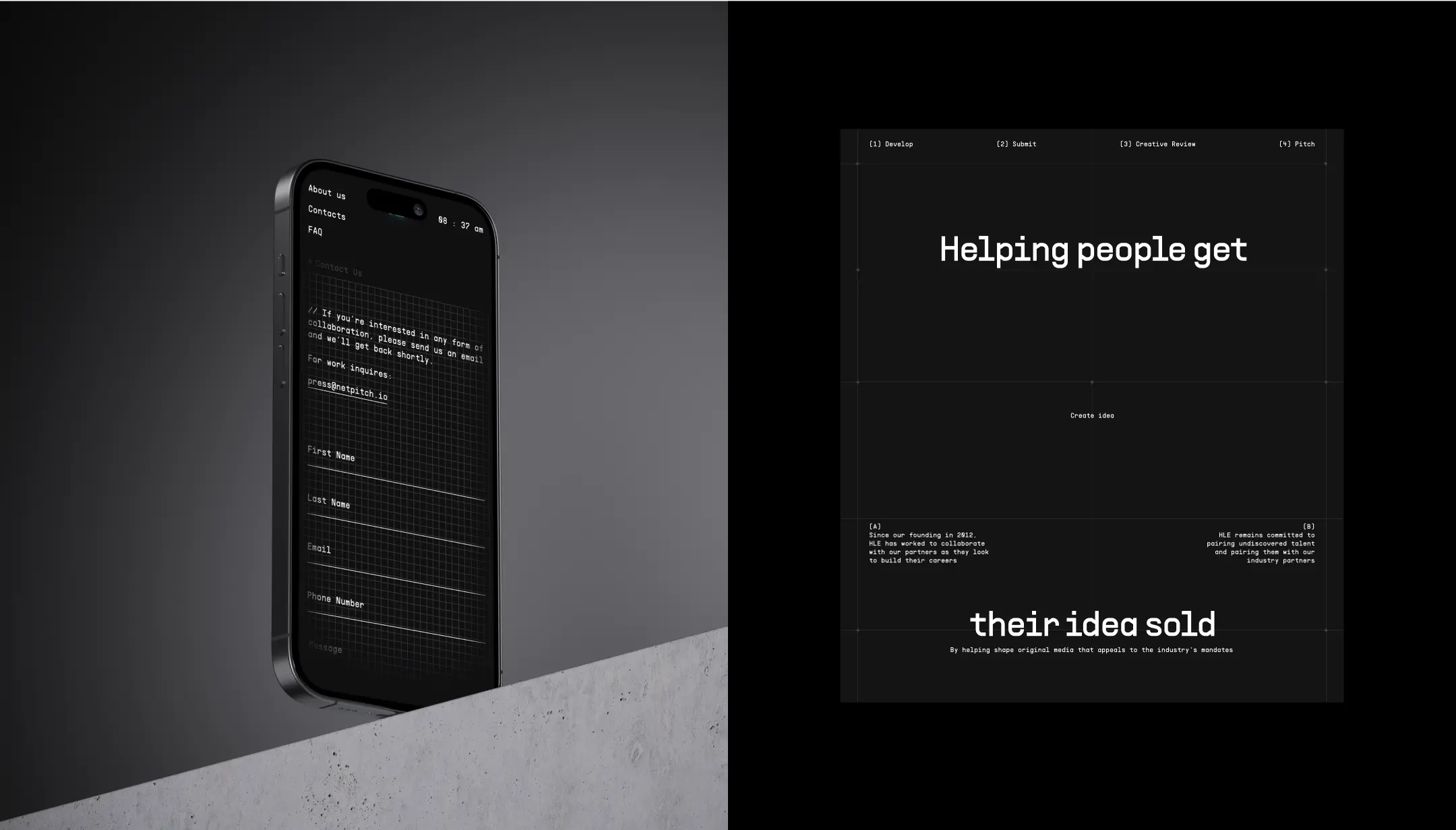 Mobile View – Mobile View – Mobile View – Mobile View – Mobile View – Mobile View – Mobile View – Mobile View – Mobile View – Mobile View – Mobile View – Mobile View – Mobile View – Mobile View – Mobile View – Mobile View – Mobile View – Mobile View – Mobile View – Mobile View –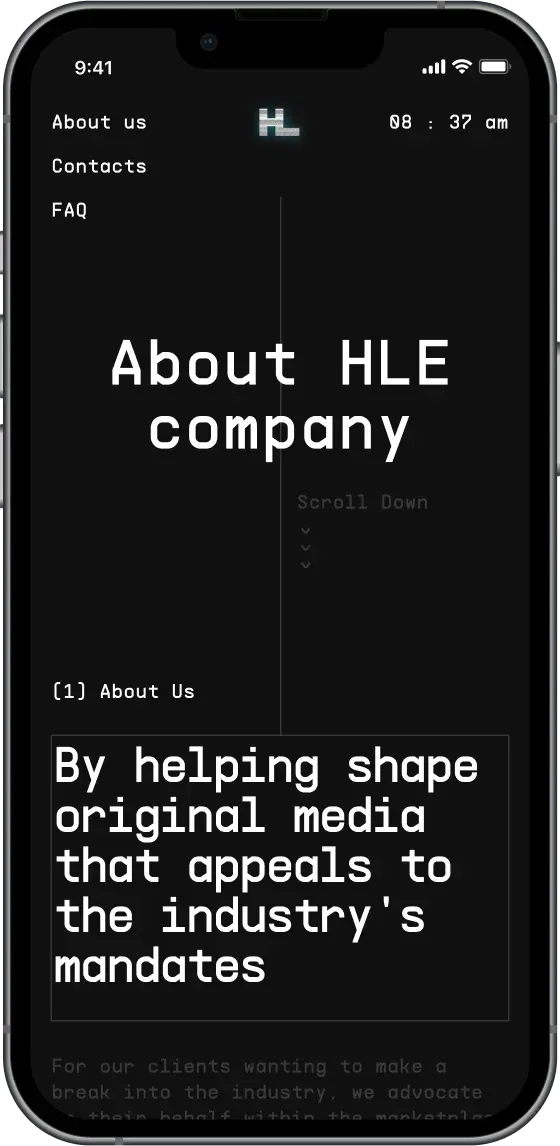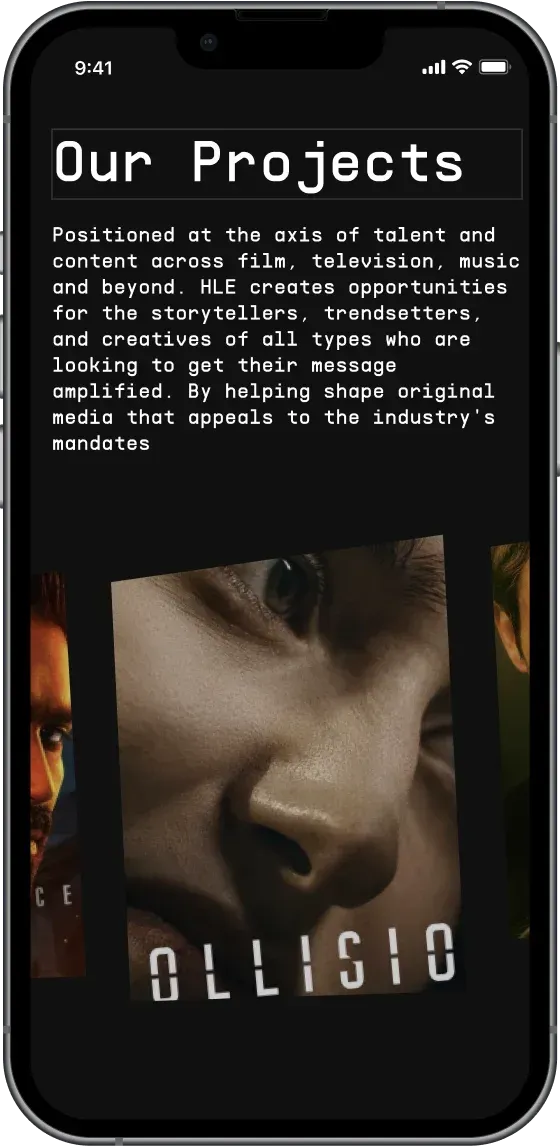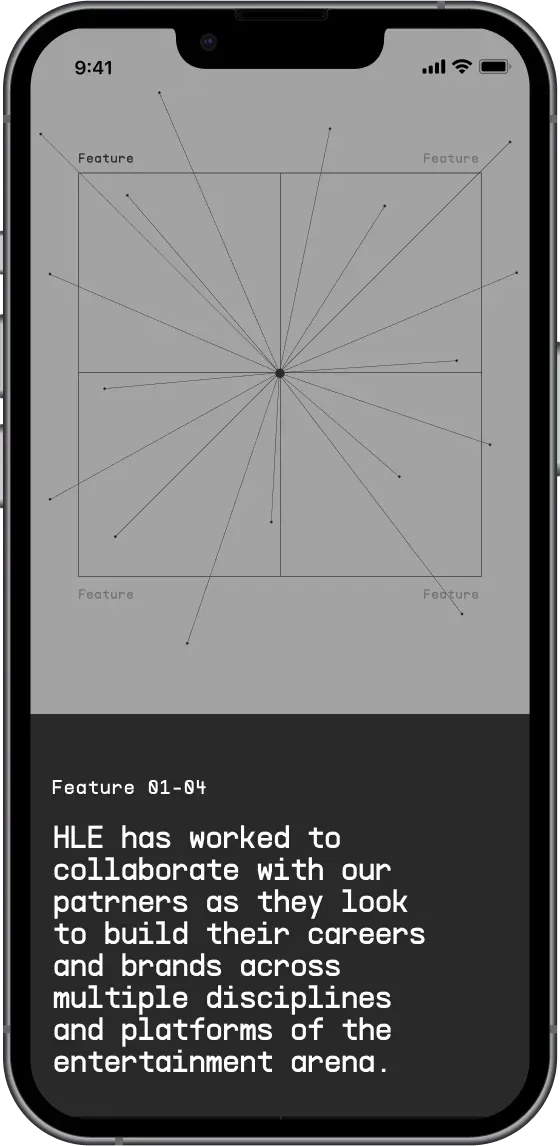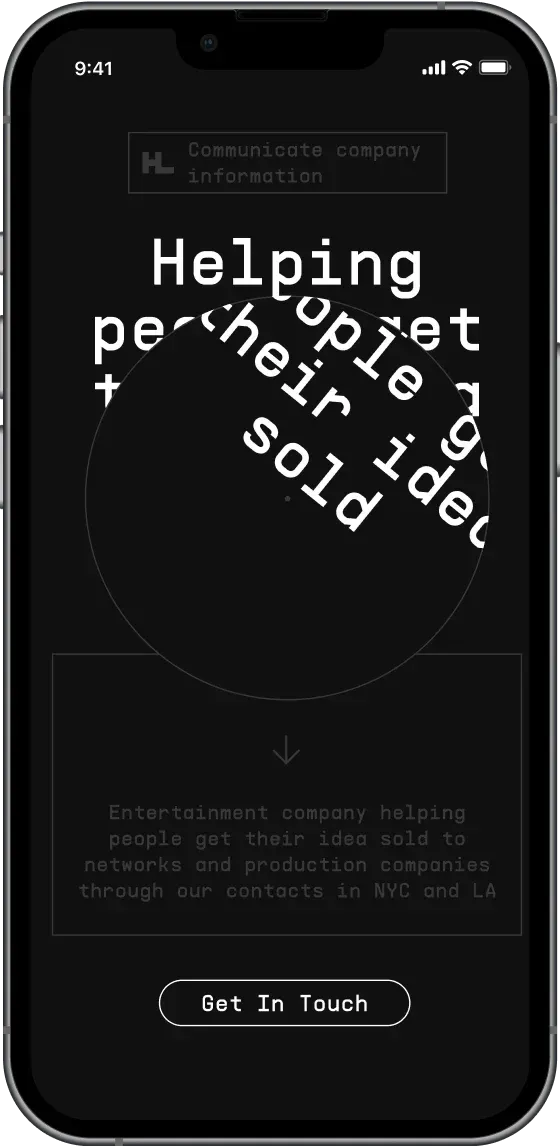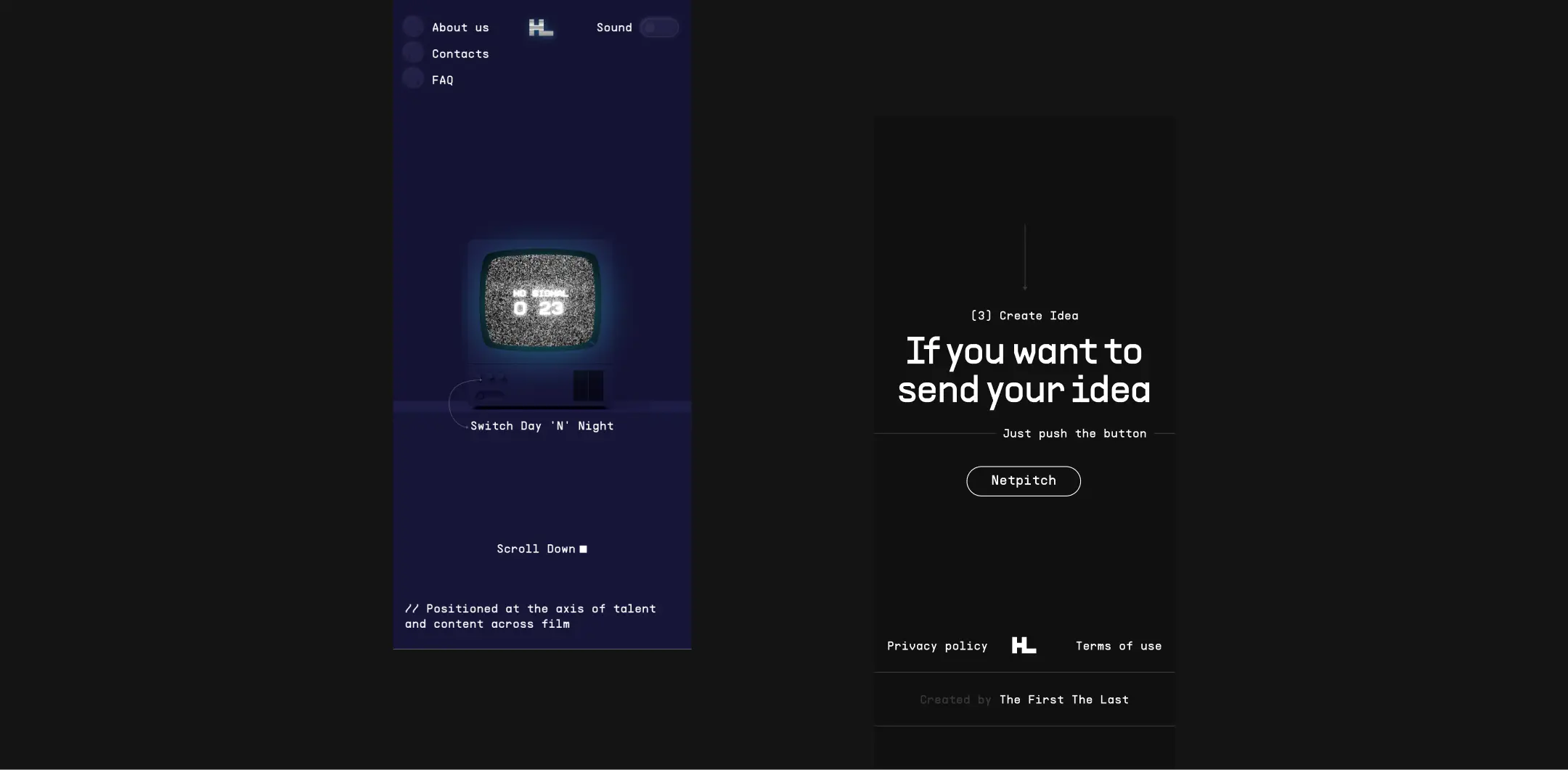 Instagram – Instagram – Instagram – Instagram – Instagram – Instagram – Instagram – Instagram – Instagram – Instagram – Instagram – Instagram – Instagram – Instagram – Instagram – Instagram – Instagram – Instagram – Instagram – Instagram –